Ethernet Monitoring and Connection Options
Ethernet Control and Monitoring is available for the SAC Transmitters. Our local and remote controlling options are easy to set up and even easier to use. The most convenient and efficient option on the market is our Web Watch program. All transmitter functions are accessible either by PC or remote control. A server or user-definable IP address is accessible by a local PC or an Ethernet connection. The transmitters are available with an embedded web server so there is no additional software to load. We have several connection options to fit your project's needs.
Web Watch Control Program Software
Key Features of Web Watch:
TX Setup

Calibration

IP Configuration

Time & Date

Location Site

Save allows the user to save the current system configuration
Ethernet Radio Link
The Ethernet Radio Link is an IP67 rated Industrial Wireless Raio equipped with an Ethernet bridge allowing the connection of the transmitter's Ethernet port over a wireless radio medium to a distant Ethernet ready computer or LAN.
The wireless transceivers must be the same model at both NDB and remote sites to allow communication of data over this wireless link.
Here is a visualization of the Ethernet Radio Link system: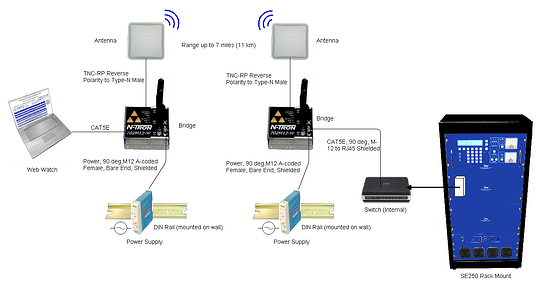 Ethernet to Fiber Optic Converter
A Fiber Optic Converter is combined with an internal Ethernet bridge to allow connection of the transmitter's embedded serial server program with a remote computer utilizing a fiber medium.
Multi-mode operation is used up to 2 km distance and Single-mode operation is used for distance up to 20 km. Two identical converters are required in order to communicate data between the Transmitter and an Ethernet ready computer.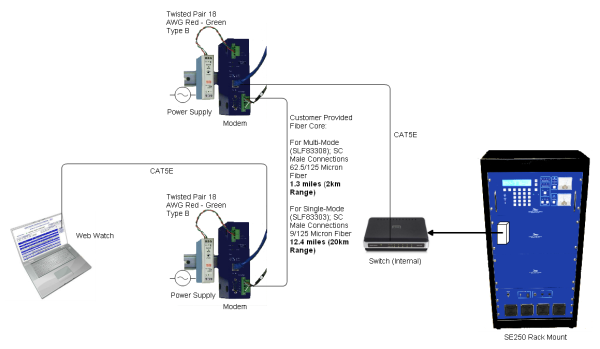 Ethernet Land Line Dial-Up
This modem is a Remote Access Switch that combines a telephone modem with 5 port Ethernet managed switch. This powerful combination aloows easy and secure access of the Ethernet network from any remote location over standard telephone lines.
This configuration is only intended to allow the end user access to the transmitter's embedded Web Server via a dial-up telephone network modem.
When dialed, the transmitter will answer automatically.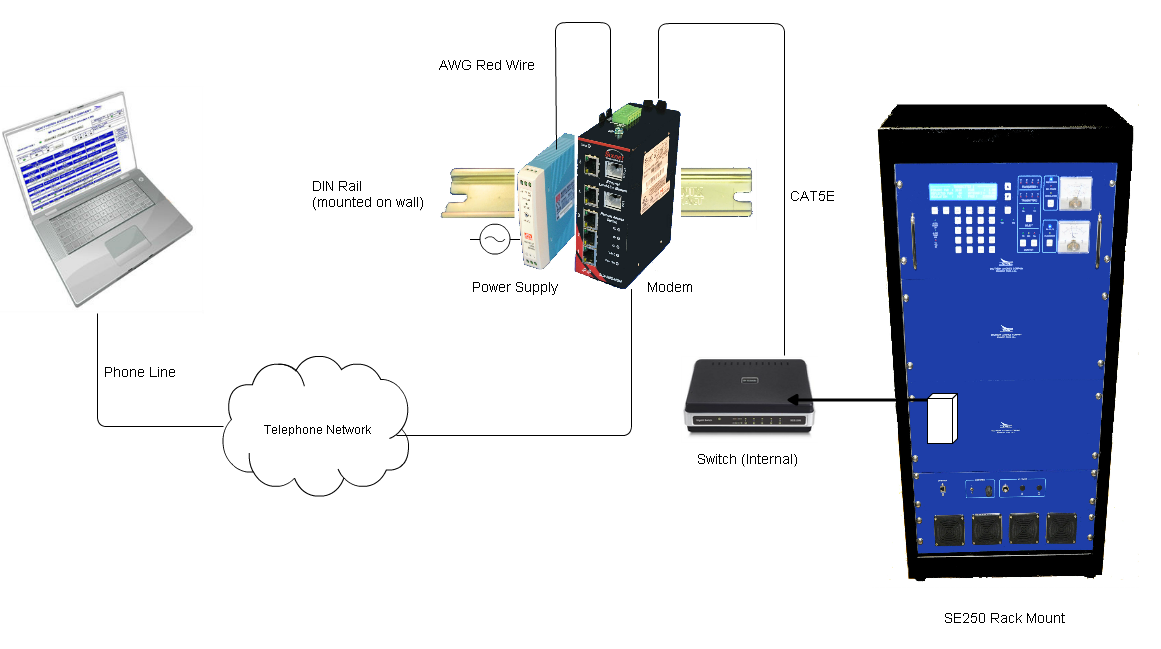 Ethernet Leased Line Modem
A Leased Line Modem is combined with an internal Ethernet bridge to allow connection of the SE transmitter to a remote computer via a TELCO Network.
Two identical modems are required for proper communication of data over telephone line or copper wires extended between the user's computer and the transmitter.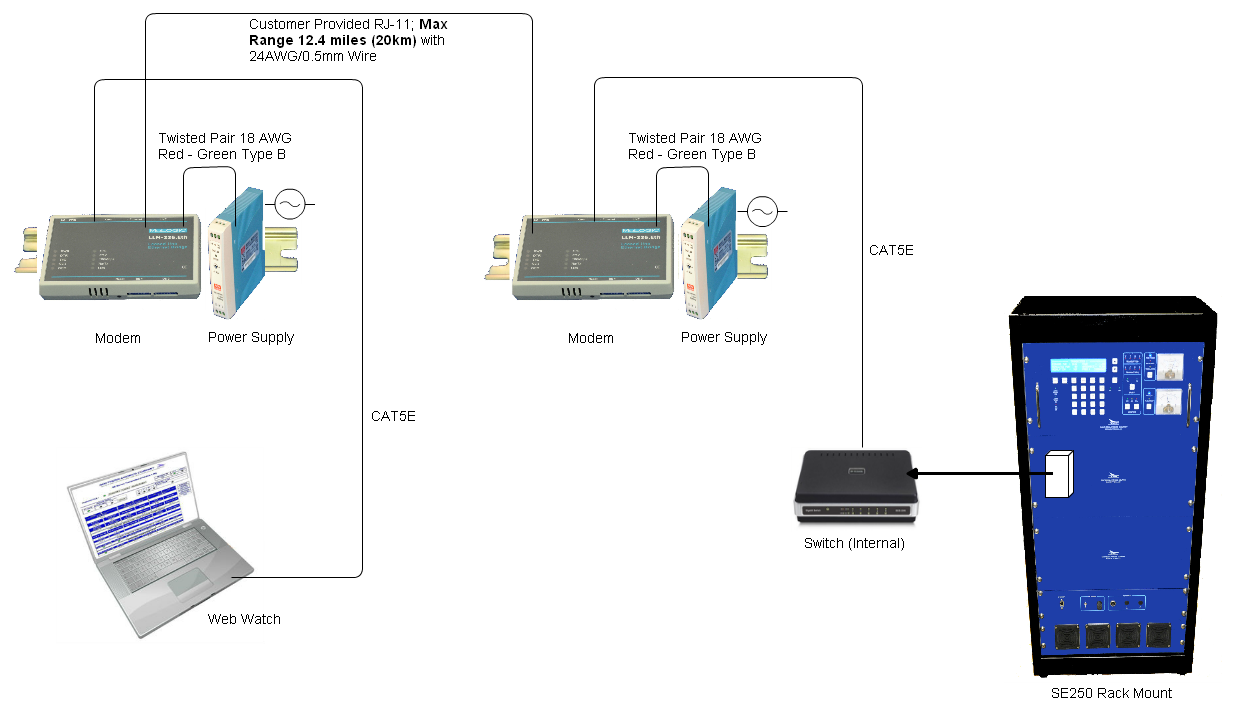 Ethernet Extender
Two Ethernet Extenders are combined with an internal Ethernet bridge to allow series extension of the transmitter's Ethernet communication network via a RJ-11 terminated TELCO Network cable.