Load Center/Battery Charger Systems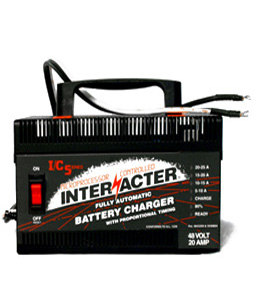 A battery charger is a sound investment in the security of your system during power failures.
The battery charger assures that the back-up battery always carries a maximum charge, so you can rest easy that unexpected power failures won't shut down your system.
With a battery charger, you can rely on your transmitter, even when you can't rely on the weather. Available for 144VDC and 24VDC.
Available for built-in panel mount or stand-alone for indoor or outdoor mounting.