Offshore Rig NDB Systems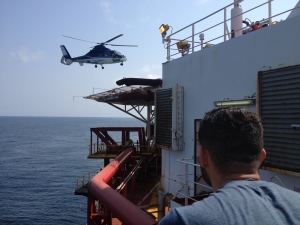 Southern Avionics NDB systems provide safe navigation to offshore rigs around the globe. Our engineers can provide a thorough site survey for an optimized configuration regarding range and remote control capabilities.
Please contact Southern Avionics regarding your offshore based project. We will recommend a solution to fulfill your requirements.
Each offshore rig NDB installation is dependent on space and range requirements but Southern Avionics' most popular configurations are:
For Rigs with a Helipad Antenna
For Rigs with a Whip Antenna