SA100 Single Panel Mount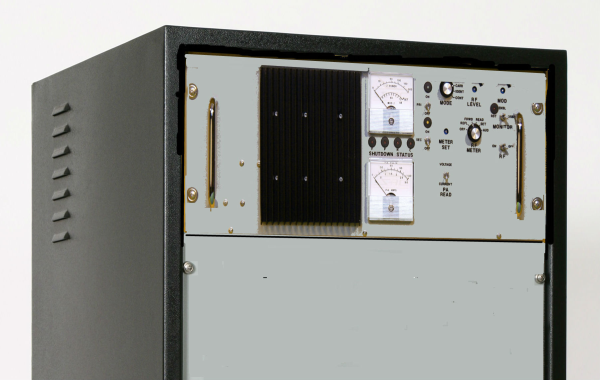 The SA100 Single, Panel Mount transmitter has an adjustable output power up to 100 Watts.
The SA100 Panel Mount is designed to be mounted in the customer's 19 in. rack.
The exciter portion consists of a crystal controlled 190 – 535 KHz synthesizer, a dual tone (1020Hz or 400Hz) generator, a DIP switch programmable Morse Code keyer, a monitor circuit and an optional voice processing circuit.
The power portion consists of an output filter, a switching power amplifier, switching modulator/regulator and power supply.
Meets all applicable requirements of ICAO, FCC, and FAA.