SuperAWOS - Automated Weather Observing System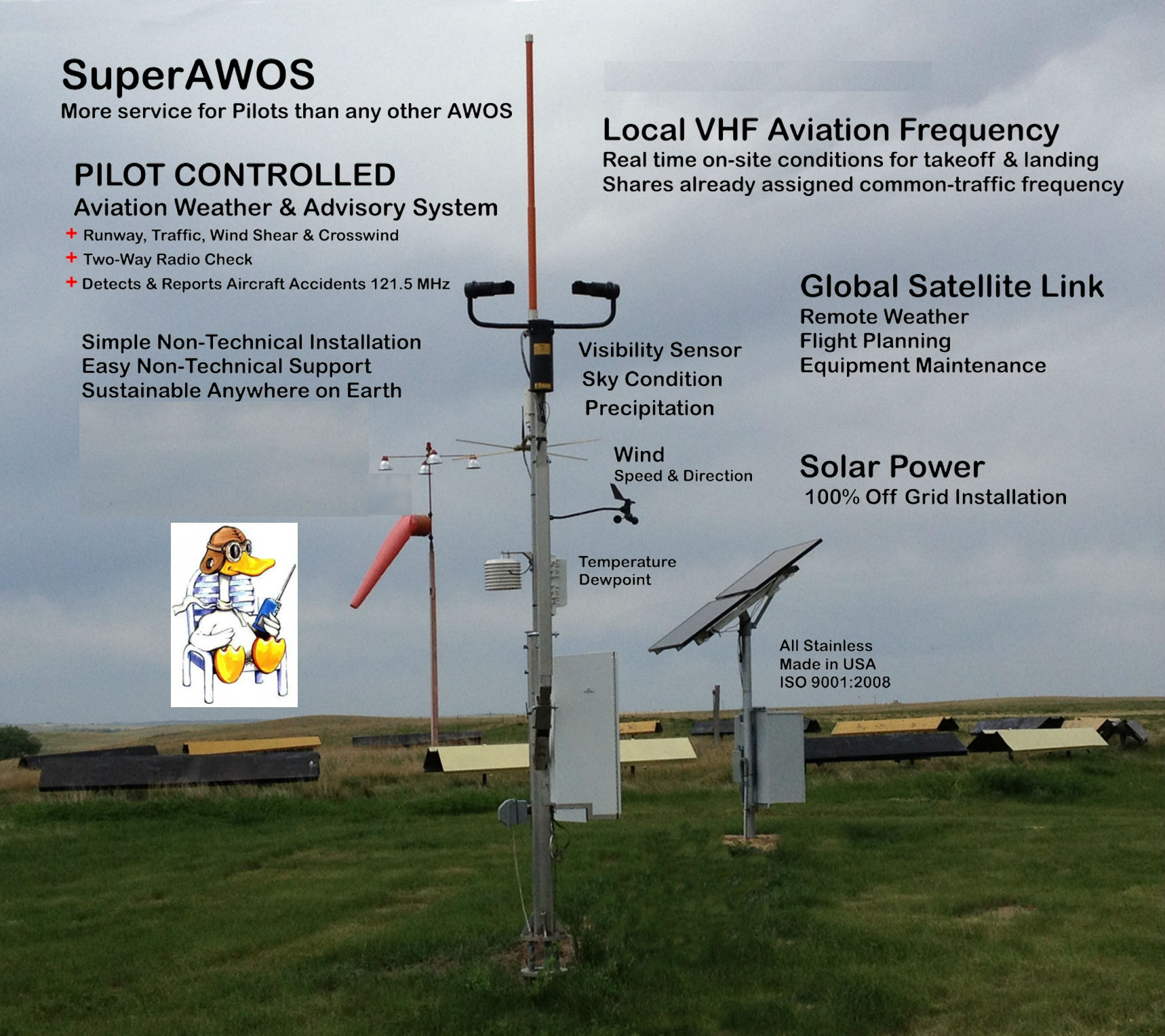 A typical AWOS (Automated Weather Observing System) delivers information to meteorologists and airport authorities for meeting weather requirements, flight planning, and data collection.
The Southern Avionics SuperAWOS goes beyond the traditional AWOS by connecting directly to pilots and operators. The system provides air traffic services, runway condition updates and aircraft accident response to grant safe and reliable access to rural communities.
SuperAWOS is quick and easy to install, requires little to no maintenance by non-technical personnel, and operates on an average of $500 per year.