50 Ohm, 200W Test Load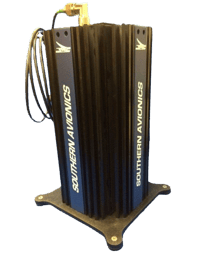 Test Loads are highly recommended for installation and testing to protect your valuable equipment.
Southern Avionics sells, and can ship with your NDB, a 50 Ohm non-reactive test load for use during installation, testing, and maintenance.
Test Load is used when:
Operating Transmitter in a lab environment.

Troubleshooting the secondary Transmitter in the field.
50 Ohm, 1000W Test Load