Latest and Greatest from SAC:
SE Series 125-Watt NDB Transmitter
The SAC Team would like to introduce to our blog readers one of our most prized possessions. Here is the SE125
NDB
Transmitter from the SE Series!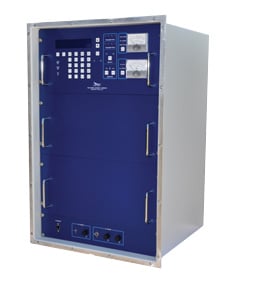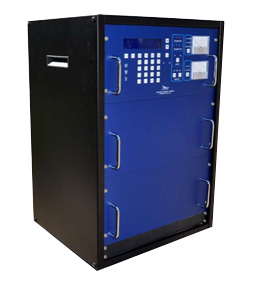 Here is a quick run down of its features:
125-Watt carrier powerProgrammable for any frequency from 190-650 KHz

Optionally Programmable from 650 to 1250 kHz and 1500 to 1800 kHz

Operations can easily be controlled at the front panel without the use of a computer
What makes the SE Series standout from our competitors?
Ethernet Control and Monitoring Option:
Local and Remore operation using a PC

Embedded web server - NO SOFTWARE TO LOAD

Server or User Definable IP address accessible by local PC or Ethernet connection
The SE transmitter also includes a comprehensive Built-In Test Equipment (BITE) section. From the comfort of the customer's computer terminal, troubleshooting the SE series of NDB's has never been easier. By using the technical manual provided with the NDB, a problem can be diagnosed to module level.
These facts combined with the quality and customer service reputation of SAC are what makes this non-directional beacon transmitter the NEW INDUSTRY STANDARD.

See our website for specs, brochures, and additional options available to you and your company.
Connect with us! or email sales@southernavionics.com for more information on this and other products.