INDUSTRIAL SOLUTIONS KNOWN WORLDWIDE FOR THEIR RELIABILITY AND DURABILITY
With over 60 years of experience in the stringent requirements of the aviation industry, we've learned to meet the most demanding customer requirements. Our knowledge of design and manufacturing techniques can be applied to many industrial applications, so let us show you why SAC manufactured solutions are known worldwide for their reliability and durability. Our products have been operating in the hottest, coldest, wettest, and driest environments for decades.
Products and Services
For Over 60 Years, Southern Avionics Has Delivered Premium Products and Services To Our Industrial Clients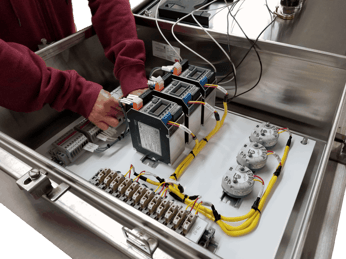 Panel Manufacturing and Design
With over 60 years of experience in electronics and panel manufacturing, we have the skills needed to manufacture the most challenging industrial control panels.
Panels can be produced using customer-provided material, or SAC's ISO 9001 validated Purchasing and Inventory Control departments can source and manage necessary items.
Custom panel designs can be provided to meet each industrial application.
Simple or complex problems can be solved with minimum impact on your operations.
Enclosures
SAC can source any NEMA-rated enclosures or design and build custom aluminum alloy enclosures using in-house talent.
Our fabrication personnel have the experience and knowledge required to drill and punch even the hardest of stainless steel enclosures.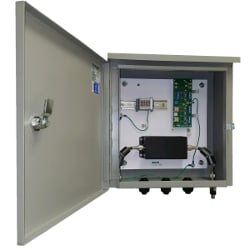 Junction Boxes
General-purpose junction boxes for indoor and outdoor use are quick-turn items.
In-house talent can drill and punch enclosures and backplanes which are quickly moved to our production floor to populate DIN rail compatible terminal blocks, pilot lights, switches, relays, fuses, etc.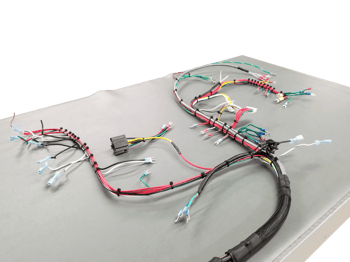 Wire and Cable Harnesses
Fiber and cable termination are available.
Identical panel assemblies can have harnesses pre-wired to save time.
SAC's drafting and production departments have perfected the process of wire board construction to ultimately minimize manufacturing time.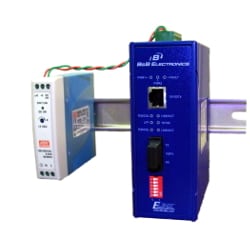 Communication Solutions
SAC offers a variety of communication solutions to transfer information, including:
Ethernet
EtherNet

MODBUS

RS232/RS485

M

ulti- and Single-Mode Fiber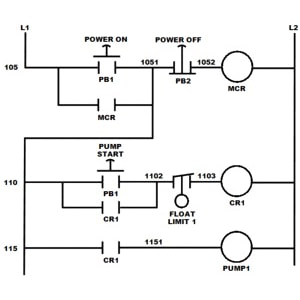 PLC Solutions
SAC can design upgrades from relay logic to PLC interface to modernize and streamline operations.
Custom panel designs are available.
Programming and configuration to include touch screen HMI
Local programming staff supports our community and ensures quick on-site customer support.
Use of recognized PLC platforms to combat obsolescence
Troubleshoot, repair and retrofit existing systems to save costly replacement