SOUTHERN AVIONICS COMPANY

We are the industry-recognized leader in the manufacturing of navigational transmitters such as low frequency Non-Directional Radio Beacons (NDBs) and Differential Global Positioning System (DGPS) Reference Station Transmitters.
Southern Avionics Company is certified with the following organizations: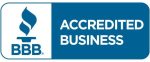 Southern Avionics Company is proud to have a quality management system certified to ISO:9001.
Click here to view our quality policy.